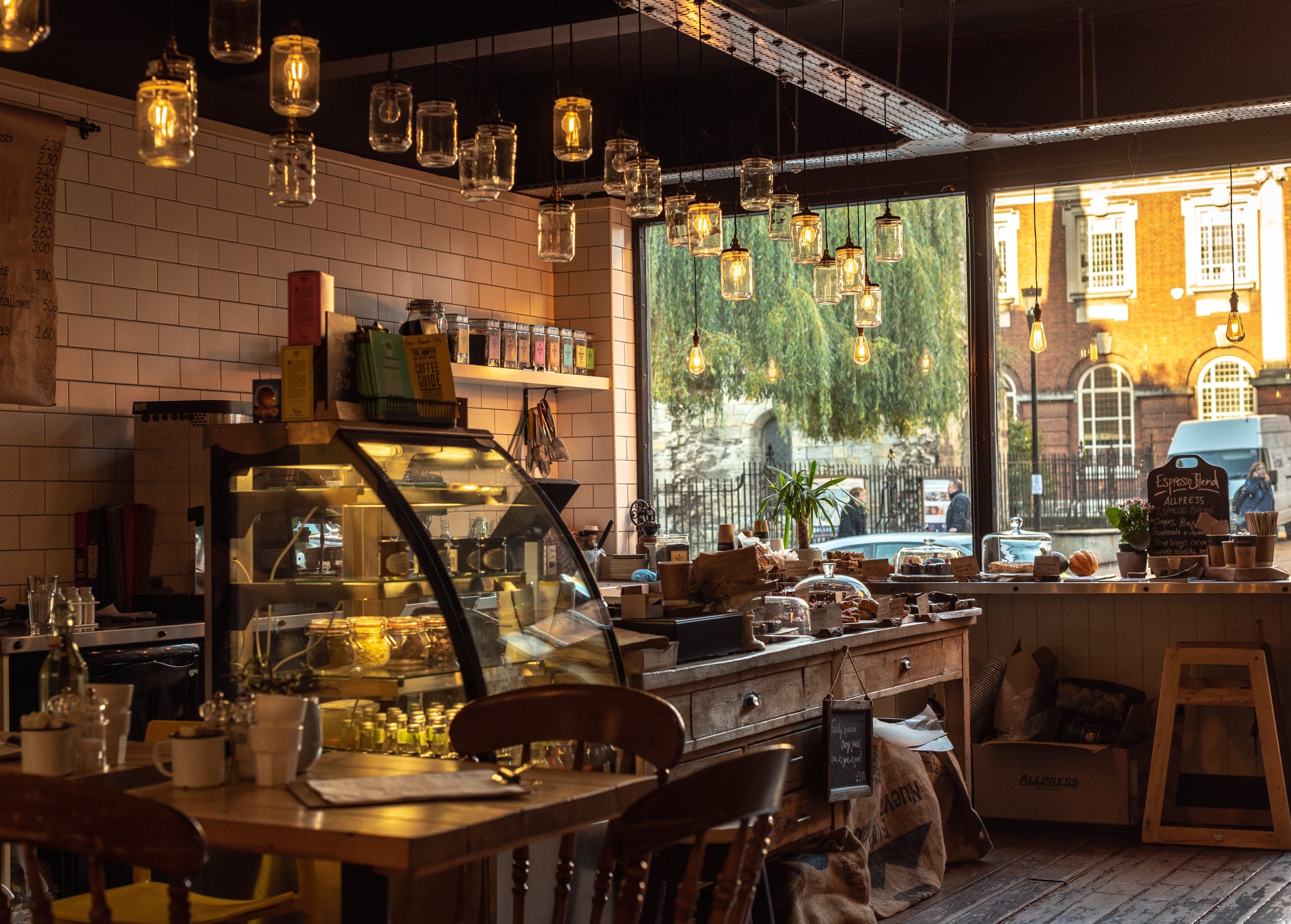 ARTICLE
Checklist for workplace energy efficiency [free resource]
Use this checklist as a guide to improve your organisation's energy efficiency – from technology improvements to processes to stakeholder engagement.
As part of our Energy Pioneer Award, our team have developed a set of criteria which helps to determine how much progress an organisation are making in terms of energy efficiency and carbon reduction.
The criteria falls into 8 key sections:
Section 1: Energy data collection and analysis
Section 2: Energy and carbon reduction goals
Section 3: Energy management strategy and targets
Section 4: Energy management processes
Section 5: Managing the building fabric
Section 6: Technology use
Section 7: Stakeholder engagement & transparency
Section 8: Staff awareness & training
Taken together, the criteria we've developed within these sections provides a handy guide and checklist for organisations to use when assessing their energy efficiency and carbon reduction goals.
The criteria provides a handy checklist to help assess energy efficiency and carbon reduction goals at an organisation.
So, we've used it to create a standalone checklist document which you can use straight away to get started improving energy efficiency at your workplace.
Simply download the document and start ticking off the items which you already have in place. Those without a tick are the areas to continue working on.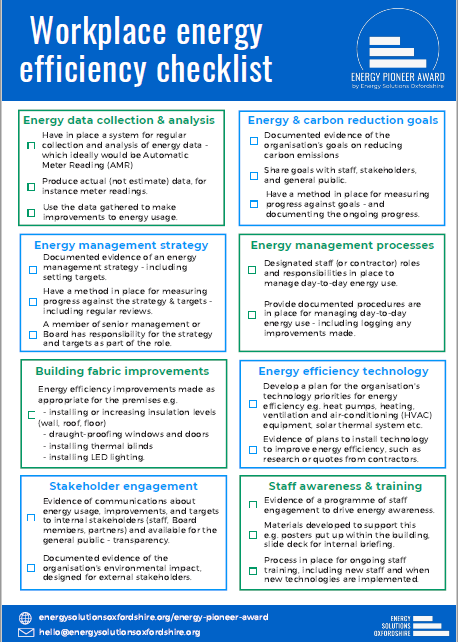 If you're not sure what you need to change to meet any of the criteria listed or where to focus your attention, then it's likely that you would benefit from working with us on this – our experts will offer their recommendations, and we'll manage the whole process for you to ensure you're making the best improvements for your organisation.
Did you like what you read?
Then share this page with a colleague to keep the
conversation going and spark new ideas.
You might also like…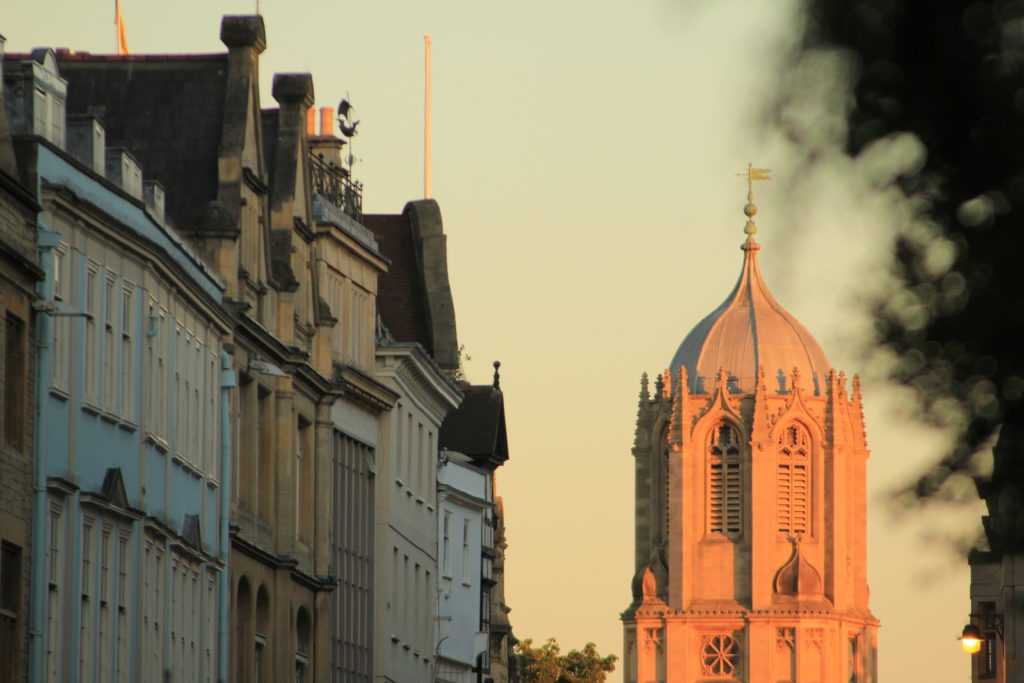 As energy prices skyrocket for businesses, we've gained new funding to support organisations in Oxford City. If you have a building in Oxford City and want fully funded energy efficiency support, you should get in touch. Our experienced team can provide energy assessments and investment support. We aim to boost the installation of retrofit energy…