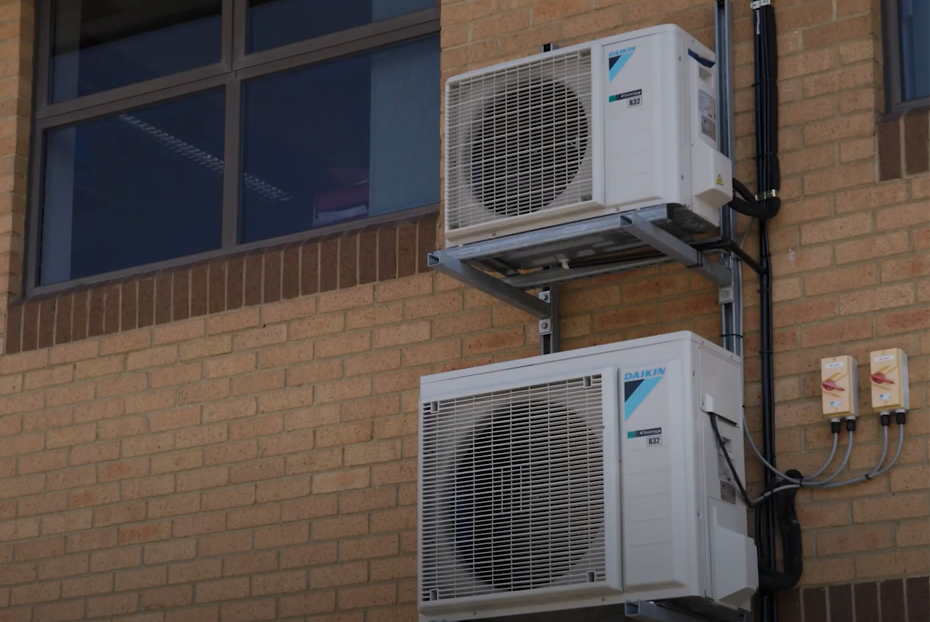 ARTICLE
Dispelling heat pump myths: what to expect when you install a heat pump for your workplace
Heat pumps are growing in popularity as an efficient and low carbon way to heat our buildings – but what's it really like to have one operating in your workplace?
Heat pumps are growing in popularity as an efficient and low carbon way to heat buildings, a viable alternative to fossil fuel boilers.
However, they're still fairly new technology, and there are several myths out there about what it's like to have a heat pump as the heating system for a workplace. In this post, we'll explore some of the myths and questions surrounding heat pumps.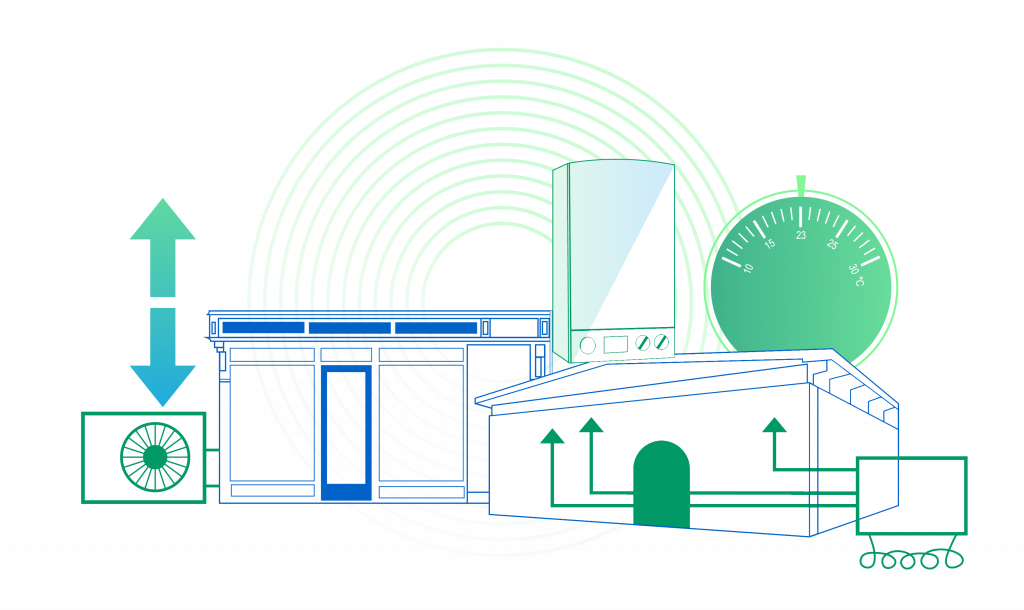 Myth 1: heat pumps are only suitable for buildings with large amounts of outdoor space
Heat pumps come in different sizes, and the size of heat pump needed to heat a building depends on the size of the building and how efficient that building is i.e. how much heat is lost through the building.
Air source and ground source heat pumps are the most common types for business premises, and require different amounts of space:
Ground source heat pumps use heat from the ground and so need to be installed underground. This means that you will need a substantial amount of outdoor space, and installation will result in this outdoor space being dug up. There is sometimes the option to use bore holes instead, installing the heat pump vertically rather than horizontally, which takes up less space.

Air source heat pumps require less space, with an external unit which is around the size of washing machine. These are usually wall-mounted, so you will need simply enough space on one of your outside walls to install this – which most typical buildings have. Depending on the size of your premises, you may need multiple heat pumps.
If your workplace has a source of water within the premises, for instance a stately home with a lake in the grounds, a water source heat pump may be suitable – but this is unusual.
If you are using a heat pump for hot water as well as heating, you may also need a new hot water cylinder inside the building which is designed for heat pumps, so you'll need to consider space for this too within the building itself.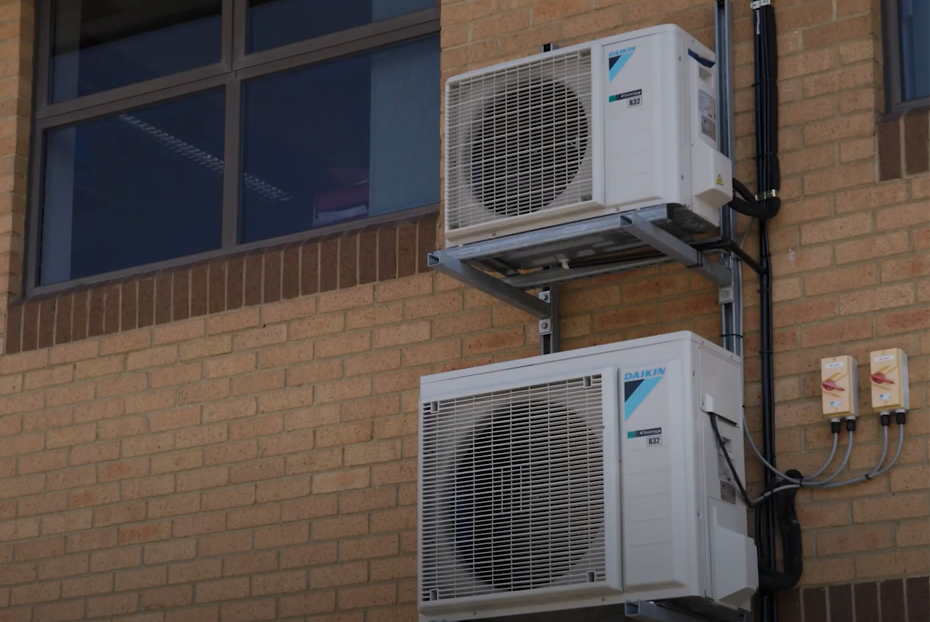 Myth 2: heat pumps are very noisy
An air source heat pump uses a fan to take in air to use its natural warmth, which does create some noise. However, this noise is outside of the building, and usually you won't hear anything from inside the home – and neither will any neighbours!
Myth 3: building users will find the temperature much cooler than with a traditional boiler
Unlike traditional gas and oil boilers, heat pumps deliver heat at lower temperatures over much longer periods. For instance, if you are using a heat pump to provide hot water, it will normally reach a maximum of 55°C, compared to a gas boiler which can reach around 20°C more than this.
This can be difficult for some building users to get used to. We've grown up with radiators and showers that get scalding hot, and see that as an indication of heating and hot water working effectively.
But, the reality is that you don't need your radiators to be that hot – we often find that in workplaces building users are constantly turning radiators on and off, up and down to try and find a nice temperature for all of the building users.
A heat pump, on the other hand, delivers a much more constant temperature than a typical gas boiler. This means that even though they operate at a lower temperature, it's a constant, comfortable temperature all year round, in every room in the building – even though radiators may not feel hot to touch.
Myth 4: you need to have underfloor heating for a heat pump to work
Underfloor heating run on a much lower temperature than radiators, and so when combined with a heat pump it can be a very efficient method of heating.
However, you don't have to have underfloor heating for a heat pump to be suitable. Most standard radiators can be used with heat pumps, and so usually heat pumps can be retrofitted onto your existing heating distribution system. On some occasions, you may need to replace some of your radiators with larger radiators, which give out heat at lower temperatures over longer periods of time.
Always ensure you work with trusted installers (like our team at Energy Solutions Oxfordshire) when exploring options for heating your premises, as they will be able to advise you on the options for installing a heat pump.
Myth 5: heat pumps will never save you money on energy bills
Heat pumps will likely save you money if you're switching from old electric storage heaters, as heat pumps are powered by electricity and will use significantly less than your old heaters. These heaters are fairly common in workplaces, such as those in The Abbey's guesthouse and in Chapman Robinson & Moore's 1990s office building.
However, if you're switching from a gas boiler (which most homes in the UK will be) then your bills may actually increase. This is because gas is currently much cheaper than electricity. However, if you're also reducing heat loss and improving the energy efficiency of your home at the same time (through e.g. insulation and draught-proofing) then you likely will save money on energy bills after installing the heat pump, as you'll be wasting much less energy.
Myth 6: heat pumps are very complicated to control
Understandably, some business owners are resistant to installing a different type of heating system because they are concerned that their team won't be able to use it effectively, impacting the comfort of staff and visitors.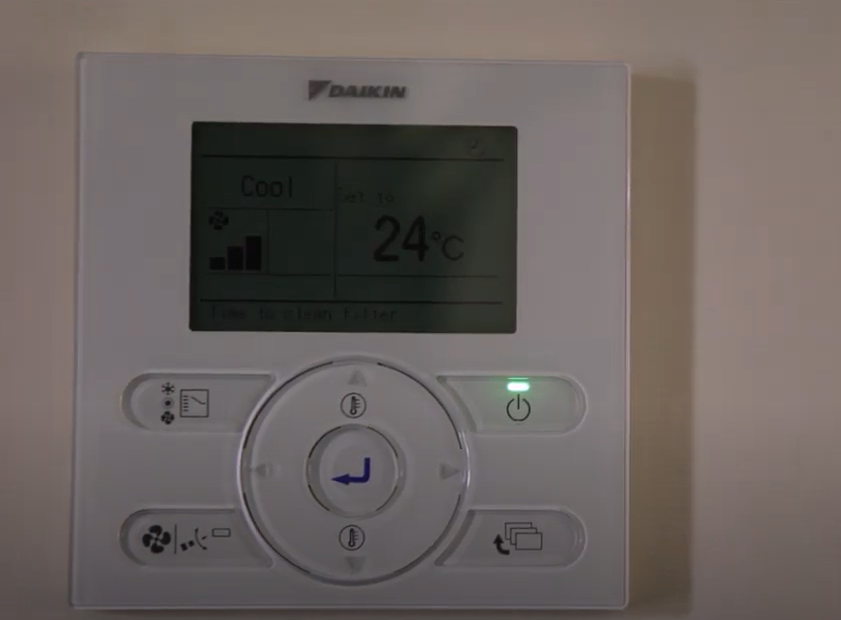 Heat pumps typically have heating controls and a thermostat, similar to the controls you'd find on a typical boiler. However, they are slightly different to operate, and you'll need to figure out the best way to programme the heat pump to be most efficient (usually having the heating on for a long time at a low setting).
One of the many benefits of working with our energy experts on your energy improvements is that we always work with the business after the install is complete to ensure any new technology is properly programmed for your premises, and to train other employees if required.
Myth 7: heat pumps cause legionnaires disease
Legionella is a type of bacteria that grows in warm waters and can cause legionnaires disease in humans – causing headaches, coughs, and even pneumonia. Legionella is killed at temperatures above 60°C, so is not an issue with standard boiler systems but is something that needs to be considered with heat pumps as they typically reach around 50-55°C.
The answer is to raise the temperature of the heat pump above 60°C around once a week. Typically this is done using an immersion heater, which most cylinders come with as standard, and this will be programmed during install. If you're not sure, make sure you check with your installer, and they'll be able to answer any questions about your particular heat pump system.
Thanks for reading!
Energy Solutions Oxfordshire is a complete energy efficiency service, helping organisations lower their energy use, while saving time and money. Get started by filling out our online survey to get a free Desktop Diagnosis Report for your organisation.
Did you like what you read?
Then share this page with a colleague to keep the
conversation going and spark new ideas.
You might also like…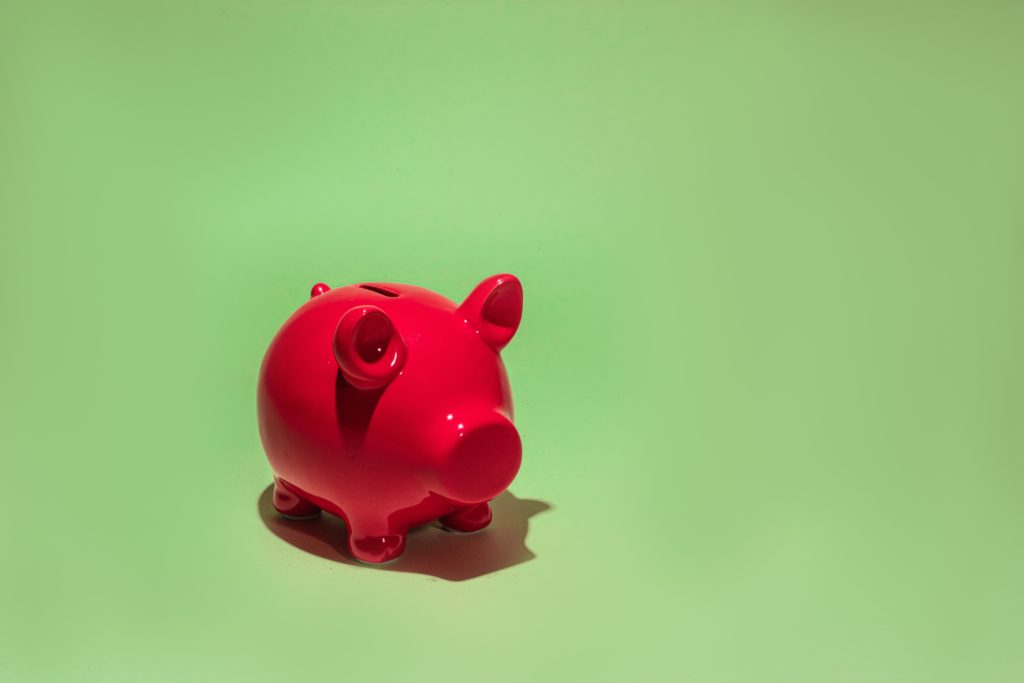 Great news! You've completed our efficient Workplace Energy Efficiency Checklist and are on your journey of reducing energy bills and cutting carbon emission. You've now reached that point where you are ready to get started on more substantial and long-term green investments.