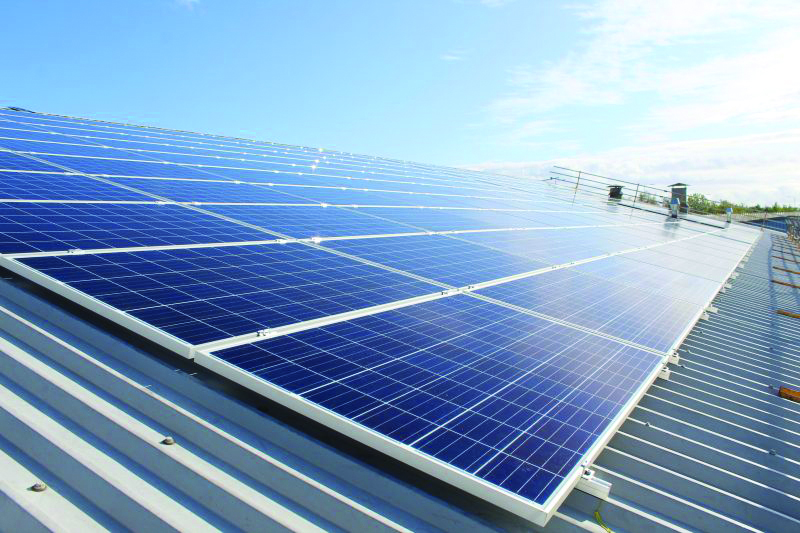 ARTICLE
Generating solar energy for your business to use
For businesses with roof space on their premises, there is potential to generate your own renewable electricity by installing solar panels on your rooftop – reducing energy bills and environmental impact.
For businesses and organisations with roof space on their premises, there is potential to generate your own renewable electricity by installing solar panels on your rooftop – reducing your energy bills and environmental impact.
Solar Photovoltaic (PV) panels capture energy from the sun and convert it into electricity which can be used to power your workplace. The panels are made up of several Solar PV cells, which are made of semi-conducting material (usually silicon) and when light shines on them electrons are knocked loose, creating a flow of electricity. The electricity generated is direct current (DC) electricity, and household appliances use alternating current (AC), so an inverter is also needed to convert the electricity for use.
Solar PV panels can be attached to the roof of buildings to capture energy from the sun. They can also be ground-mounted, which can also be an option for your business if you have a large amount of outdoor space – but this is more unusual than rooftop arrays.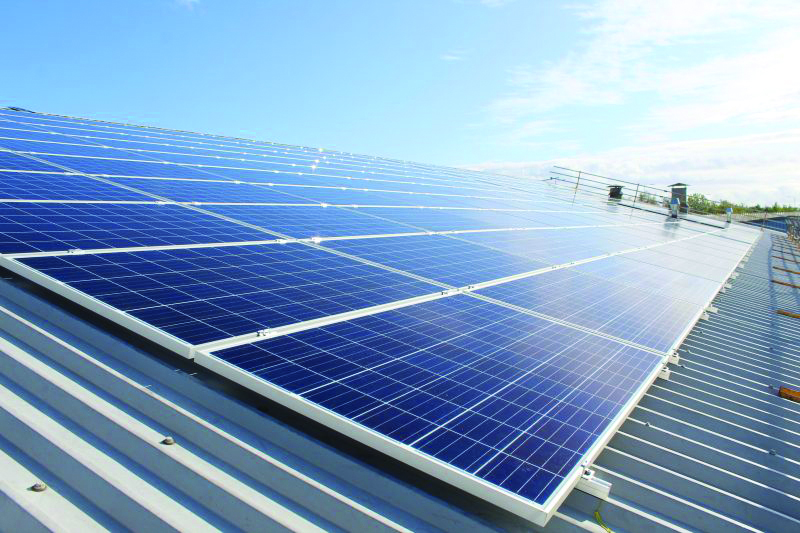 Will any roof work for solar?
There are some limitations when installing Solar PV rooftop arrays which your business will need to take into consideration:
How much space is available on your rooftop? If you are looking to cover your electricity through your solar panels this calculation will need to be made.
Does your roof receive enough sunlight? Ideally your roof will be south-facing, unshaded (by trees, chimneys, nearby buildings etc), and at a pitch angle of 30-40 degrees.
Are there any restrictions in your local authority? Solar installations are permitted developments and so you should not need permission, but it's always worth checking with your local authority.
We'd recommend finding a local expert who can conduct a site assessment for you whilst you're considering a solar PV installation for your business. This will ensure you have all the information you need, and recommendations from an expert. If you're based in Oxfordshire, we can help with that.
What are the benefits of installing solar panels?
There are two main benefits to installing a solar PV rooftop array at your business, which are reduced running costs for your business and reduced carbon emissions – cutting your environmental impact as an organisation.
Reduced running costs
The renewable electricity that you generate from hosting solar PV panels on your rooftop can be directly used by your business, to cover heating (if electric) and appliances – meaning your energy bills could be completely eliminated, or at least significantly reduced. If you generate more electricity than your business uses, you can also export this to the National Grid and gain an additional income stream.
You can further reduce your energy bills by installing solar PV panels alongside other energy improvements aiming to reduce energy loss from your premises. This may be installing or increasing insulation, replacing single-glazed windows, upgrading your heating system to a low carbon option like a heat pump (run on electricity), and more.
These measures will improve the energy efficiency of your premises, meaning energy loss is reduced and that you will use less energy to run your business in the first place. Once you add solar PV panels on top of this, your energy running costs will be minimal – and will more than cover the installation costs in the long-term.
Environmental impact
Solar PV panels produce a renewable form of electricity, generated using energy from the sun rather than from burning fossil fuels. The business will be able to use this renewable electricity to power appliances and heating (if you have an electric system – if not, consider a heat pump). This will greatly reduce the environmental impact of your business, as you will be much less reliant on fossil fuels.
The amount of carbon emissions you save through installing solar PV panels will depend on the size of your potential array, and the amount of energy used at your premises. If you're based in Oxfordshire, we can determine the likely environmental impact through a Feasibility Report – along with giving you other expert recommendations to cut wasted energy in your workplace.
Thames Travel: a case study
In 2019, Thames Travel worked with the Low Carbon Hub – a social enterprise working to prove that we can have an energy system which is good for people and the planet, and one of our project partners – to install solar PV panels on the rooftop of their bus depot in Didcot.
175 solar PV panels were installed on the rooftop, with an annual generation of 46,300 kWh – enough to meet 29% of the company's electricity needs. This figure also represents carbon savings of 19 tonnes every year.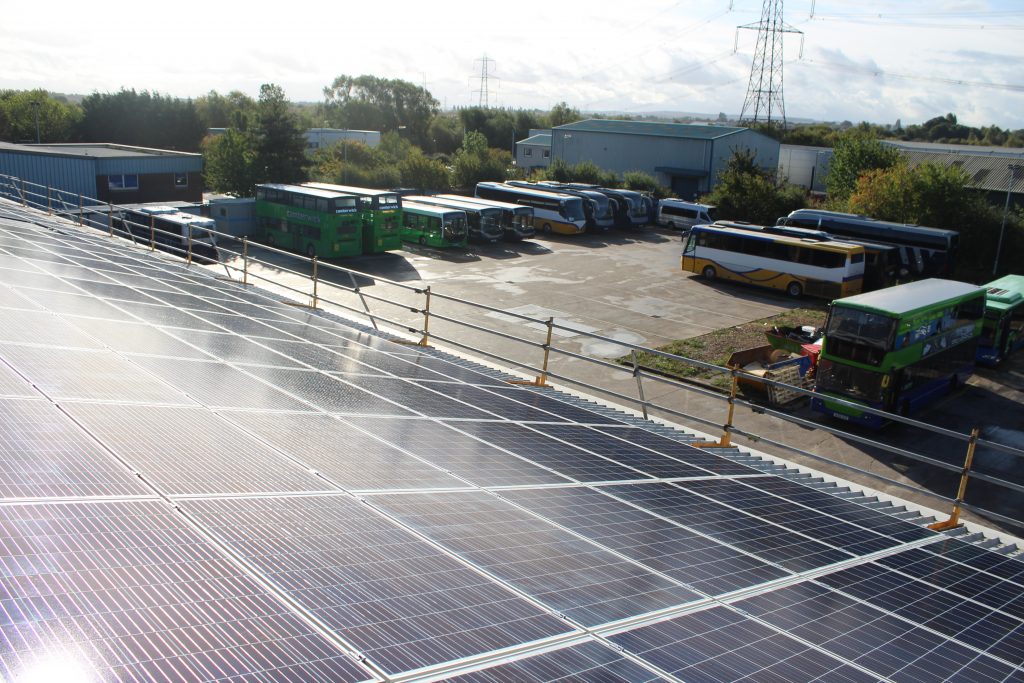 Working with the Low Carbon Hub meant that there was no upfront cost to Thames Travel of the installation. Instead, the panels are community-owned, funded through community investment in the Low Carbon Hub's Community Energy Fund.
Thames Travel benefits from reduced prices on the electricity generated, used to run their business, and from the management and maintenance services which are covered by the Hub. Any excess electricity generated is exported to the National Grid, with the revenue from this going towards the Low Carbon Hub's Community Benefit Fund, which is used to further their community energy activities in Oxfordshire.
The other option for installing solar PV panels at your business is to cover the upfront costs of installation yourself, and fully own your panels and generation. Energy Solutions Oxfordshire can help you determine which route makes sense for your business and budget, and support you through installation. To find out more, get in touch on hello@energysolutionsoxfordshire.org.
Thanks for reading!
Energy Solutions Oxfordshire makes it simple for every organisation to stop wasting energy, cutting running costs whilst helping to tackle climate change. Get started by filling out our online survey to get a free Desktop Diagnosis Report for your organisation.
Did you like what you read?
Then share this page with a colleague to keep the
conversation going and spark new ideas.
You might also like…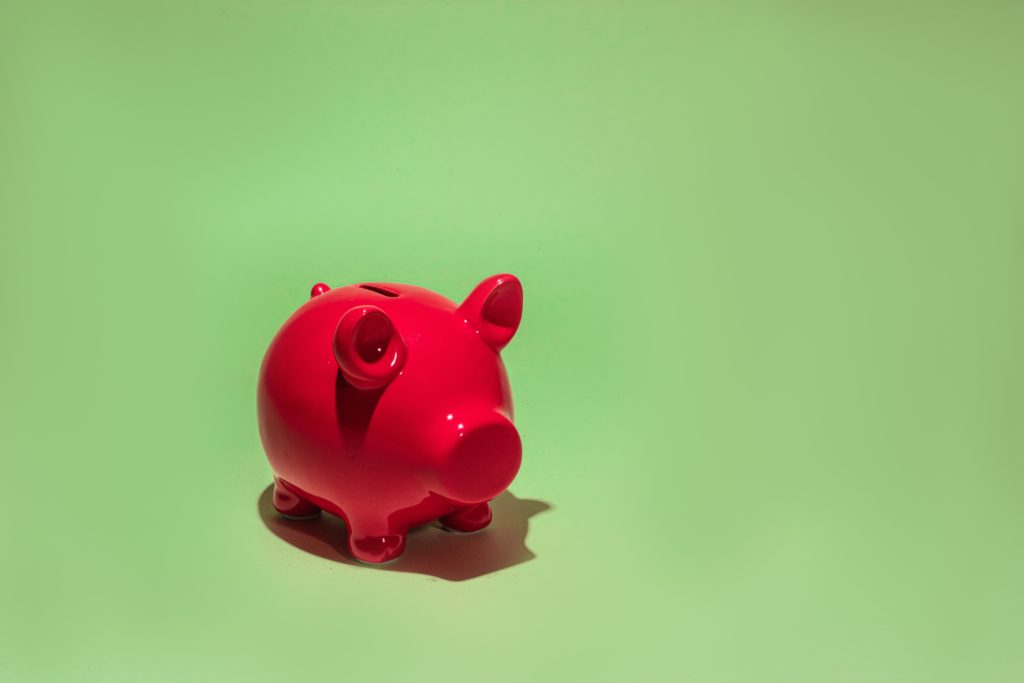 Great news! You've completed our efficient Workplace Energy Efficiency Checklist and are on your journey of reducing energy bills and cutting carbon emission. You've now reached that point where you are ready to get started on more substantial and long-term green investments.