ARTICLE
How to reduce energy use in a manufacturing business
Manufacturing businesses can often have extremely high energy bills due to the constant use of equipment, and the need for proper heating, cooling, and lighting to keep operations running smoothly. But, there are still ways to significantly reduce energy use in manufacturing businesses – here's how.
Every business or organisation could improve their energy efficiency, reducing energy use, running costs, and environmental impact. But different measures and actions make sense for different business types and premises.
For manufacturing businesses, the main area of energy use is likely to come from equipment and appliances, which are often running constantly and need to operate well in order to keep the business running smoothly. Alongside this, many manufacturing businesses will also need heating or cooling to maintain their products or equipment, as well as good lighting to ensure safety in the workshop. All of this uses significant amounts of energy – and that's before you even consider the energy wasted due to the fabric of the building.
So what kind of energy efficiency measures and actions should manufacturing businesses be thinking about?
Reducing the energy use of equipment
As we've discussed, high-energy using equipment and appliances are likely to be responsible for much of the energy use in a manufacturing business – but it's likely that this energy use could be reduced.
The first action to take is to ensure that equipment is being switched off when it's not in use. Even idle machinery will use energy, and where there is a lot of equipment in use this could add up to a substantial amount of wasted energy. This may be about ensuring employees are conscious of energy use when working in the space, whether through regular communication or through putting up posters as reminders to switch equipment off when they leave the area.
It's also worth checking what existing settings and controls each piece of equipment has to allow this to be automated – often machinery will allow you to program it to turn off after a period of time. You could also install controls if they do not already exist. Items such as Variable Speed Drivers can be installed on motors to increase control over the speed of the motor, resulting in high energy savings. If you have refrigeration units, check that door seals are in good condition to improve the efficiency of the equipment and reduce wasted energy.
Beyond the existing equipment, manufacturing businesses could also consider replacing equipment with more energy efficient items – particularly motors and refrigeration units, which are large users of energy.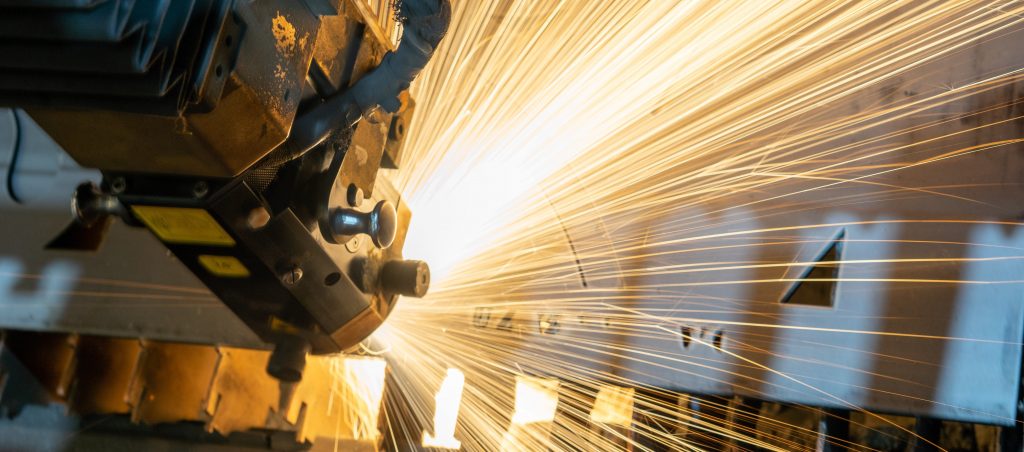 Energy efficient lighting
It's usually very important for manufacturing facilities and workshops to be well-lit to ensure the safety of those using the equipment – especially if there is a lack of windows and natural light. Often this leads to a large number of lights, which can use a lot of energy if they are on much of the time.
This can easily be reduced by replacing traditional light bulbs with much more energy-efficient LED light bulbs. They use much less energy, and last a lot longer too.
As with manufacturing equipment, it's also worth ensuring lighting is always switched off when not in use. Installing automated systems which turn lights off when movement is not detected in an area can help with this.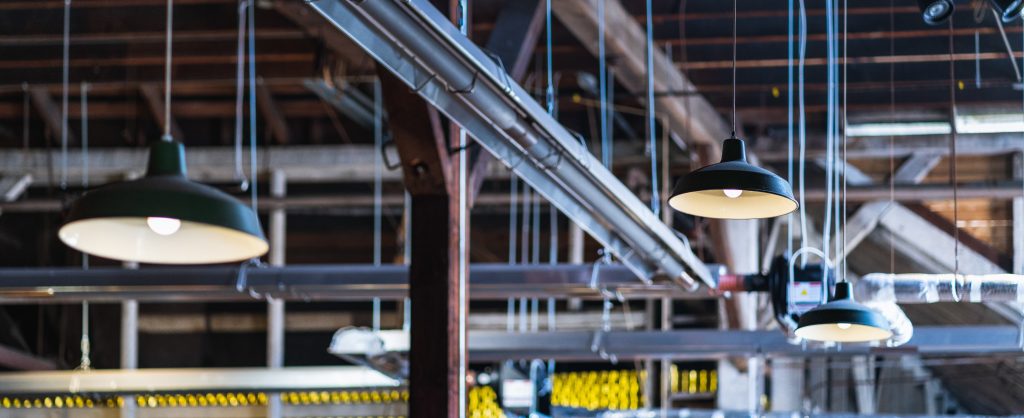 Consider solar panels
Manufacturing businesses often operate in workshop or warehouse-style buildings, which tend can have large roofs which lend themselves to solar PV rooftop panels – if the rooftop is also south facing.
Solar panels allow you to use the sun's energy to generate renewable electricity, which you could then use to power your business. This would save you money on energy bills whilst also greatly reduce the environmental impact of the business. If you don't need all of the electricity that you generate, you could even sell any excess back to the grid and create a small additional stream of income for the business.
If your organisation is based in Oxfordshire you could benefit from working with social enterprise the Low Carbon Hub to install the solar panels. Get in touch with James Ochiltree, Project Manager at the Low Carbon Hub and Contractor Manager at Energy Solutions Oxfordshire to find out more about the options available to your organisation.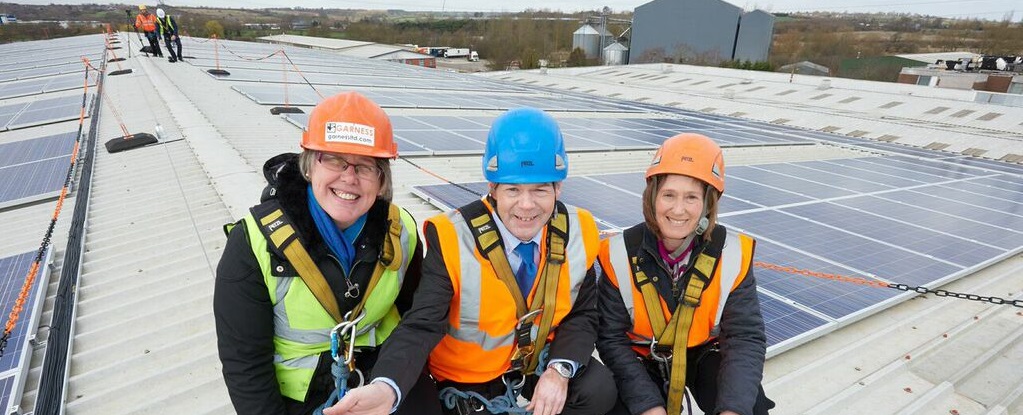 A manufacturing case study: Pietersen Fine Furniture
Pietersen Fine Furniture is a business specializing in the manufacture and installation of bespoke furniture and fitted interiors. They worked with the Environmental Information Exchange team at Oxford Brookes (one of our project partners) to improve their energy efficiency, as part of OxFutures.
Pietersen Fine Furniture's main building is a 1960s industrial unit, which is mostly made up of workshop space, with a small office, toilet block, and kitchenette too. So what energy efficiency measures were recommended to them?
Reduce energy use from equipment
600 kWh
predicted energy
savings per year
As you would expect, they have a large number of woodworking machines, as well as an air extraction system to remove sawdust from the air.
They were advised to ensure all equipment was turned off when not in use, controls were in place to automate this, and energy use was carefully monitored to highlight periods of waste e.g. evenings or weekends.
Replace gas heating system
46,800 kWh
predicted energy
savings per year
The premises had a gas heating system which meant high carbon emissions. This was replaced with a biomass boiler, allowing them to put waste wood from the workshop to good use, whilst also ensuring the heating system was more efficient and not reliant on fossil fuels.
Insulate loading bay doors
£4,000
cost per door replaced
Another common feature of manufacturing premises is large loading bay doors, often opening and closing regularly, letting out heat. At Pietersen's the loading bay doors were made of steel with no insulation, meaning that heat was being lost through these doors even when they weren't open. They were advised to install more modern, insulated doors to reduce this heat loss – such as these thermally insulated doors from Kingspan.
Consider installing solar panels
18,786 kWh
predicted energy
savings per year
Pietersen's have a large stretch of flat, south-facing roof, which is perfect for installing solar rooftop PV panels. This would allow the business to generate its own green electricity to power the premises, reducing their energy use and environmental impact.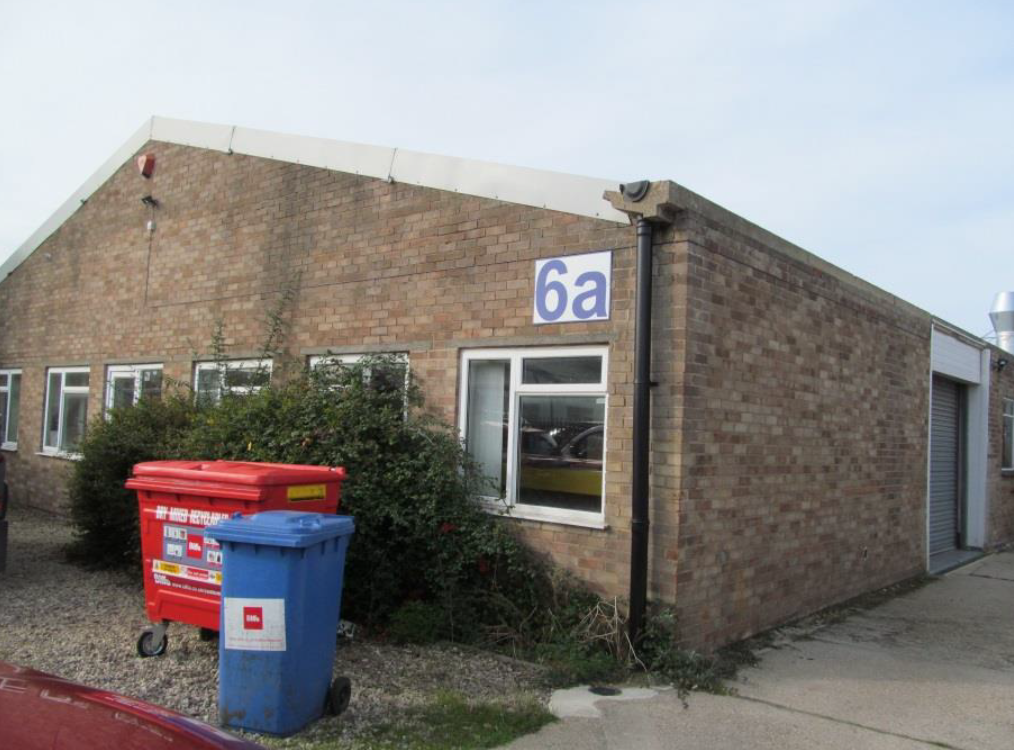 Thanks for reading!
Energy Solutions Oxfordshire is a complete energy efficiency service, helping organisations lower their energy use, while saving time and money. Get started by filling out our online survey to get a free Desktop Diagnosis Report for your organisation.
Did you like what you read?
Then share this page with a colleague to keep the
conversation going and spark new ideas.
You might also like…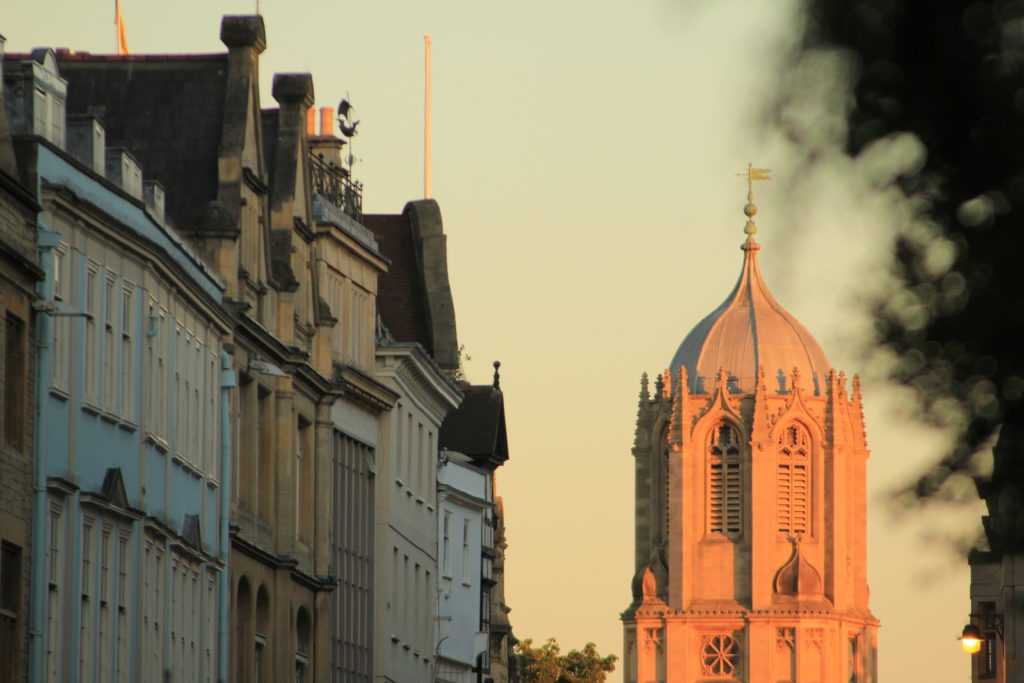 This support offer has come to end as of December 2022. As energy prices skyrocket for businesses, we've gained new funding to support organisations in Oxford City. If you have a building in Oxford City and want fully funded energy efficiency support, you should get in touch. Our experienced team can provide energy assessments and…