ARTICLE
How to transform a cold, draughty workplace into an energy efficient space [animation]
Making energy efficiency improvements can transform your cold, draughty workplace into an energy efficient one with low carbon emissions and energy bills – here's how.
In the UK we have old and inefficient buildings, meaning many of us work in cold, draughty, damp workplaces – offices, warehouses, retail spaces and more.
Not only does that impact the health and comfort of staff, customers, and visitors, it also means companies are paying more than they should be on energy bills and producing more carbon emissions from our workplaces and offices than is needed. This is further heightened for SMEs, for whom minimising running costs is often a key concern.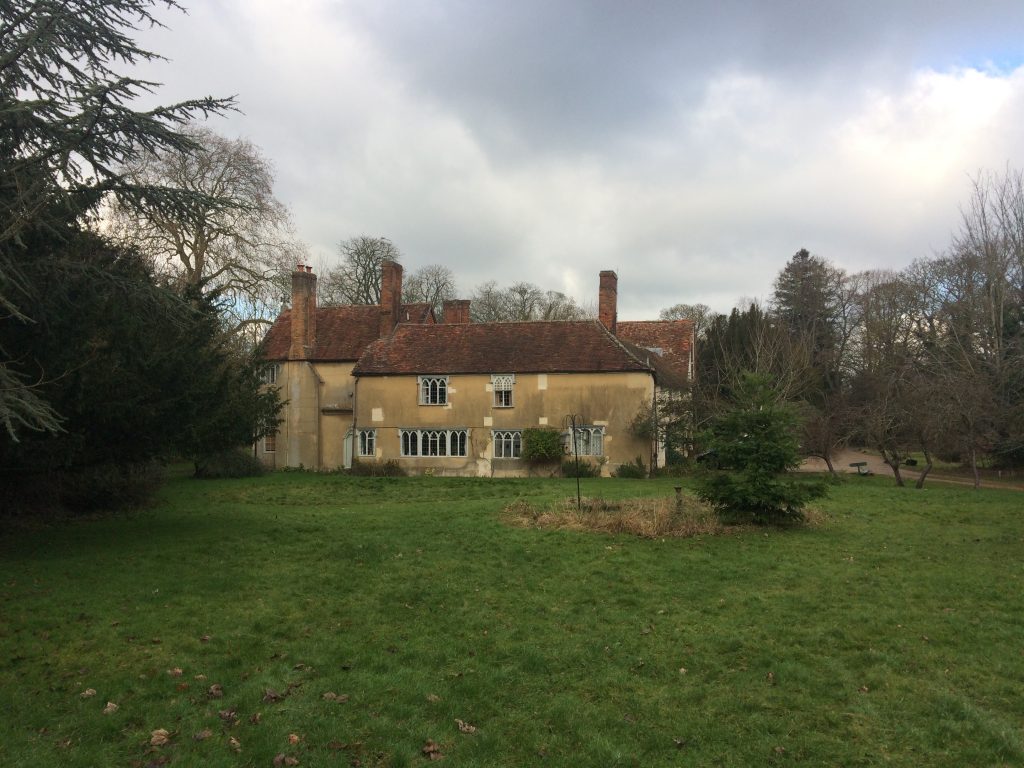 The Abbey – Business type: retreat centre – Building age: 13th century– Primary goal: improve comfort for guests– Measures: loft insulation, draught-proofing, thermal window blinds, LED lighting. The Abbey in Sutton Courtenay is a retreat centre with live-in residents as well as a guesthouse, all housed in premises which date from the 13th Century when…
The solution? Energy efficiency!
Retrofitting your organisation's premises will ensure that the fabric of the buildings are energy efficient – well-insulated and air tight, with controlled ventilation. The space will be cosy and warm in the winter, and cool in the summer.
It will use much less energy, reducing your energy bills and the carbon footprint of the business. This animation shows how a workplace can be transformed through energy efficiency.
Take a look at the before and after illustration below for some of the ways a workplace can be transformed by energy efficiency: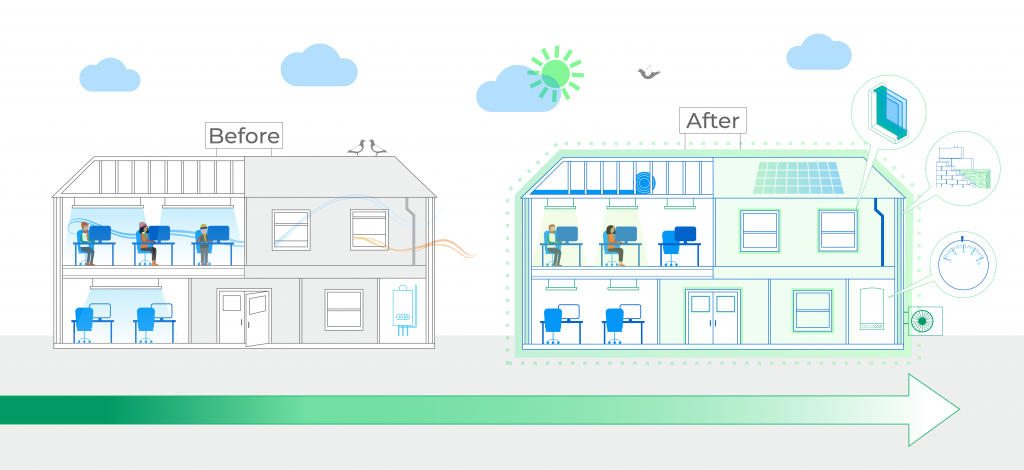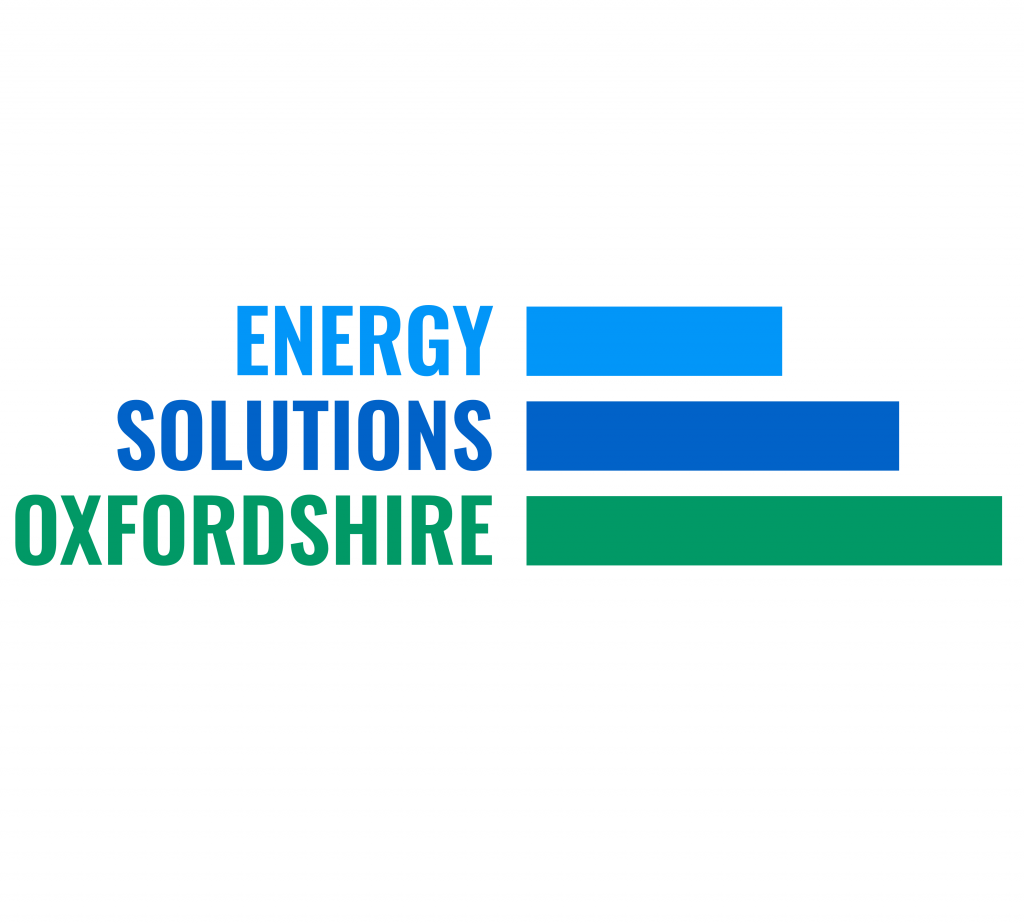 Curious about how you could transform your premises?
Get started with your energy efficiency transformation by taking our short online survey to tell us about your premises and existing energy use.
Or, simply email us on hello@energysolutionsoxfordshire.org to have an initial conversation about the opportunities.
Did you like what you read?
Then share this page with a colleague to keep the
conversation going and spark new ideas.
You might also like…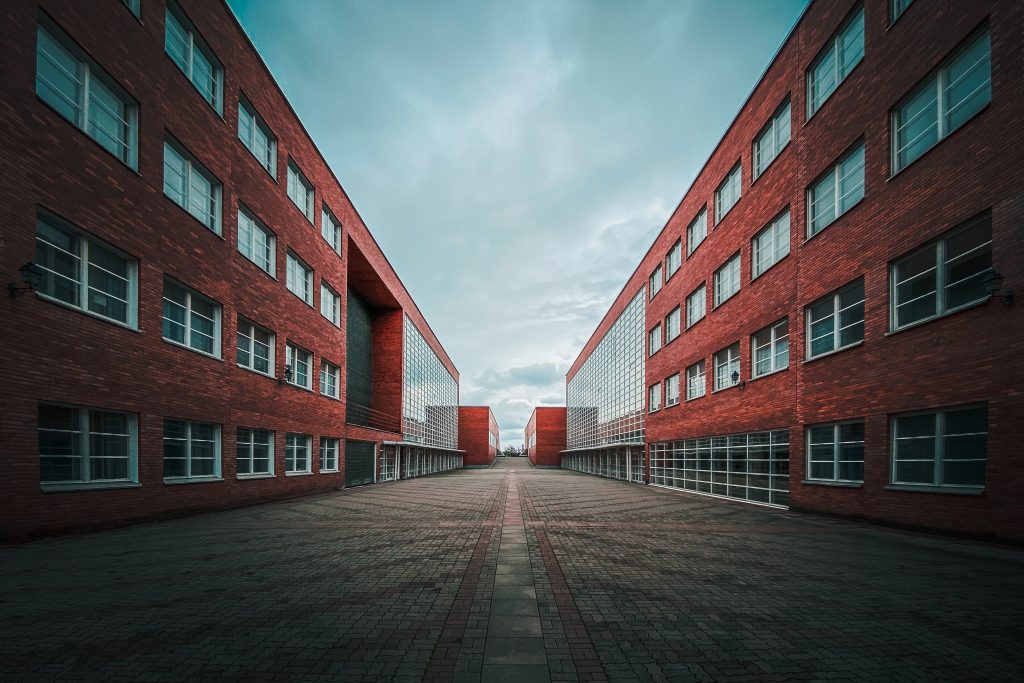 UK schools are missing targets on reducing energy use per pupil. New data released shows that Yorkshire & the Humber and the North East are the only regions where schools have collectively reduced how much they spend on energy per pupil, cutting expenditure by 4.4% and 0.9% respectively. Every other region of England increased its…