ARTICLE
The business case for energy efficiency – how to get buy-in from your senior leadership team
We often hear from employees who are keen to improve the environmental impact of their workplace, but feel they don't have the power to do so. So, we've created a guide on how to get buy-in on improving energy efficiency at your company.
Buildings make up a significant proportion of our carbon emissions due to the energy needed to heat and power them – and this is true for our workplaces and premises as well as any other type of building.
We often hear from employees at local organisations who are acting as sustainability champions within the business and are keen for their workplace to do something to address their energy efficiency. This is something we loudly applaud!
We often hear from keen sustainability champions at local businesses, who aren't sure how to persuade their senior leaders to engage with energy efficiency – so we created a guide.
However, in order to engage with the Energy Solutions Oxfordshire process in a meaningful way, we do need to be able to work with the person responsible for energy management at the organisation. We find this is usually a Facilities Manager or Finance Manager – but could even be the CEO or Managing Director of the company depending on the company structure and size.
But, this doesn't mean that there's nothing you can do about the energy efficiency of your workplace as a keen employee.
What can you do about your workplace as an employee?
The key way that you can contribute as an employee is by bringing the issue to your Facilities Manager or senior leadership team, and explaining the business case to them for working on energy efficiency.
By focusing on the business case, you're speaking in their language and helping them to see how working on energy efficiency can reduce running costs for the business, whilst helping the business to stand out against competitors as an organisation working to improve its environmental impact. By working with Energy Solutions Oxfordshire, the organisation can also access our Energy Pioneer Award to prove their commitment to the environment to external eyes – potential customers, future employees, and other stakeholders.
We've put together a guide for employees (PDF) explaining the key reasons that working on energy efficiency will benefit your company, which you can download to help you open this conversation with your colleagues.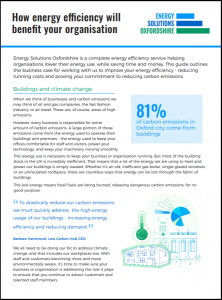 We can also support you in these conversations in other ways, such as developing a set of slides to present to your team, or having a member of our team sit in on a meeting to answer any questions that come up. Please do get in touch with us about this on hello@energysolutionsoxfordshire.org and a member of our team will get back to you as soon as possible.
Did you like what you read?
Then share this page with a colleague to keep the
conversation going and spark new ideas.
You might also like…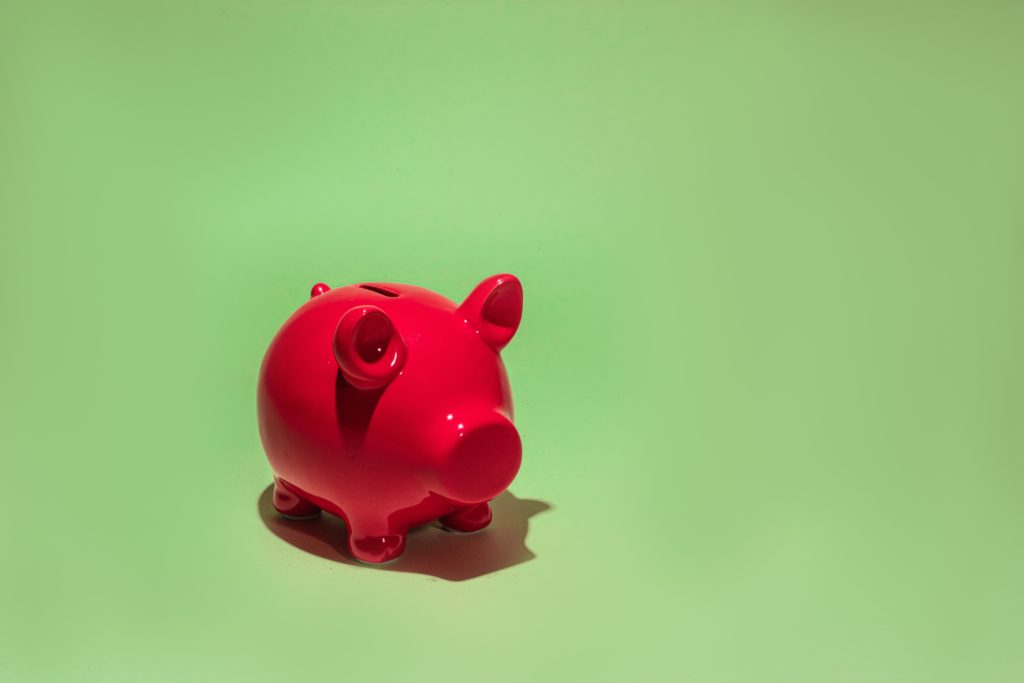 Great news! You've completed our efficient Workplace Energy Efficiency Checklist and are on your journey of reducing energy bills and cutting carbon emission. You've now reached that point where you are ready to get started on more substantial and long-term green investments.